Rochdale
Official website
Fans forum
Twitter
Latest news
The Countdown to Rochdale
Kick-off 7.45pm
Sunday
Will Finnie is the man in the middle for the game, so far this season he has issued 39 yellow cards and two reds in 13 games. He was last in charge of an Argyle game in February last season for the 0-0 draw against Cambridge United at Home Park.
He will be assisted on Tuesday by Robert Dabbs and Adam Ricketts while the fourth official is Justin Amey.
The Greens have played Rochdale a total of 17 times at Home Park, winning 10 games, drawing four and losing three. The last game was a 5-1 win for Argyle in February 2019 and Dale are yet to win on the last four visits to Plymouth.
Dale have won two games and lost four on the road this season and are without a win in their last seven games in all competitions and currently occupy 20th place in League One.
According to Sky Bet the Greens are the clear favourites to win at 10/11, a Rochdale win has odds of 13/5 and the draw is also placed at 13/5.
Monday
Buy your iFollow match pass ....
here.
Match preview ...
Rochdale Fans Network.
Tuesday
Argyle v Dale ....
Stats Magic.
Argyle v Dale Frequently Asked Questions ....
club website.
They played for both:
Niall Canavan
Lewis Alessandra
Mark Stuart
Keith Hill
Jason Peake
Any more?
The cover of the match programme...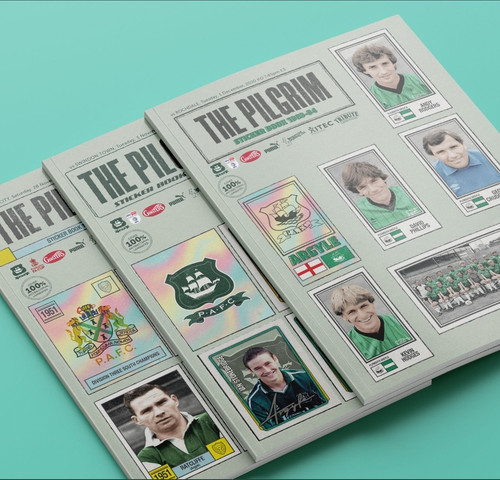 Rochdale manager Brian Barry-Murphy looks ahead to the game ...
Rochdale club website.
Match preview ...
club website.