The British Tinnitus Association are coming to Plymouth with our
FREE
Information Day.
It's to be held at The Holiday Inn on Armada Way (which will actually be The Crowne Plaza by the event date) on May 6th from 9am-2:30pm.
It's completely free but places are limited and registration is required - you can register on this link:
https://www.tinnitus.org.uk/Event/plymouth-tinnitus-info-day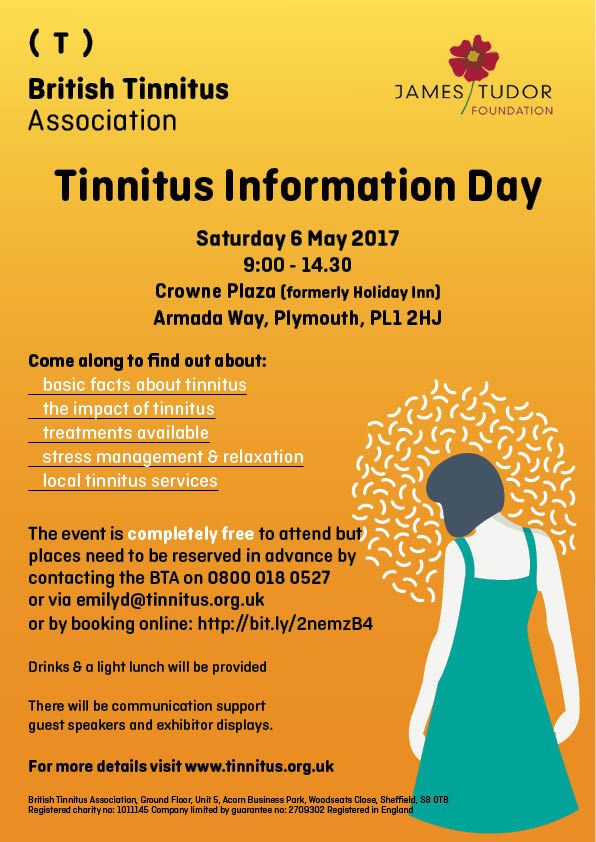 Whether it's you or someone you know that suffers with tinnitus the day will be informative and helpful. You may have been told that nothing can be done but whilst there isn't a cure that couldn't be further from the truth.
If I've posted this in the wrong place my apologies...
Fact: Football stadium noise can get up to 100 decibels, that's enough to damage your hearing permanently in as little as 15 minutes.